Yes. You read that right! There is a NEW Angela Marsons Kim Stone novel out, and it is out RIGHT NOW!!!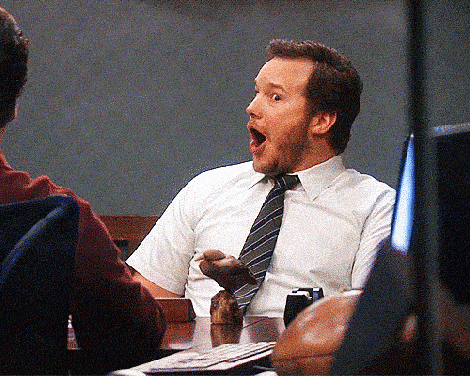 I love this series and so it is my absolute pleasure to be part of the publication day buzz for First Blood, a Kim Stone prequel. You can be a part of the buzz now too, as you can get your mitts on it HERE.
You have no idea how much I have wanted to talk about this book. So, so much. But I was sworn to secrecy, so much so that I don't even know who else knew other than the lovely Kim Nash (who trusted me enough to keep schtum) and, obviously, Angela Marsons herself. I've even had to keep this post a secret from Mandie as she has access to my blog files. It's going to be an interesting train journey to London this morning …
But before I tell you what I thought – *spoiler alert – I loved it* – here is what the book is all about.
About the Book
In the darkness of a cold December morning, Detective Kim Stone steps through the doors of Halesowen Police Station. She's about to meet her team for the first time. The victim of her next case is about to meet his killer…

When the body of a young man is found beheaded and staked to the ground in a secluded area of the Clent Hills, Kim and her new squad rush to the crime scene.

Searching the victim's home, Kim discovers a little girl's bedroom and a hidden laptop. Why is his sister relieved to hear he's dead – and where is the rest of his family?

As Kim begins to unearth the dark secrets at the heart of the case, D.C. Stacey Wood finds a disturbing resemblance to the recent murder of Lester Jackson. But that's not all Stacey finds …

She's convinced there is a link between the victims and a women's shelter run by Marianne Forbes, Lester's niece. A child of the care system herself, Kim knows all too well what it means to be vulnerable. Could Marianne be the key to cracking this case?

With the killer about to strike again, Kim is in deep water with a rookie squad. Inexperienced Stacey is showing signs of brilliance but struggling to hold her nerve and, while D.S. Bryant is reliable and calm, D.S. Dawson is a liability. With his home life in pieces, his volatile behaviour is already fracturing her fragile new team.

Can Kim bring Dawson in line and pull her crew together in time to catch the killer before another life is taken? This time, one of her own could be in terrible danger…

Discover where it all began for Kim and her team. An absolutely heart-stopping mystery thriller that will keep you glued to the pages, reading late into the night. Perfect for Kim Stone fans and new readers to the million-copy bestselling series.

A detective hiding dark secrets, Kim Stone will stop at nothing to protect the innocent.

Available from: Amazon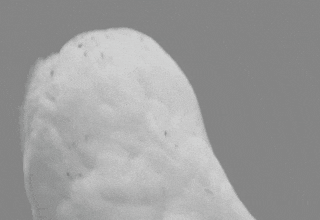 Read what everyone is saying about First Blood and the Detective Kim Stone series:
'I cannot begin to tell you how god damn good it is. First Blood is so bloody brilliant and so gripping… totally blown my mind…Without a doubt one of my best reads this year leaving me with a book hangover.' Baker's Not So Secret Blog ⭐⭐⭐⭐⭐
'A great introduction to the best crime series on the shelves right now… I loved this book from cover to cover…a brilliant read which will have people turning the pages at a feverish rate. This is a second chance for those of us who follow the series to have that first meeting with Stone and the gang, and it's absolutely brilliant.' Nigel Adams Bookworm ⭐⭐⭐⭐⭐
'Angela Marsons is a keen observer of human nature, and her wide cast of characters are both fascinating and distinct from each other…it is immediately clear why her books stand out from the crowd. Chilling and compelling plots, brilliant characterisation…addictive from start to finish.' Rachel Abbott
'Superb!!! I love Kim – always have, always will!! … breath-taking, heart-pounding, exciting and thrilling!!! I completely and utterly recommend reading not just this book, but the whole series!! Fab, fab, fab, fab, fab.' Stardust Book Reviews ⭐⭐⭐⭐⭐
'There is a smile on my face and goosebumps on my arms. Rarely have I been so satisfied with a novel… breath-taking… a masterpiece, the star at the top of your Christmas tree…get going with the series if you haven't already.' Chocolate 'n' Waffles ⭐⭐⭐⭐⭐
My Thoughts
Oh my life. This is the book that all Kim Stone fans have been waiting for and they didn't even know it. A prequel! Can you believe it?

From the moment I was told about this book I could feel the hairs starting to prick up on my arms. I love the Kim Stone series (I hide it well, I know) and anything that is going to give me a fix of my favourite characters is always going to be a winner with me. And what a story this is too. Not for the faint of heart, but nothing too gratuitous either, it is the same blend of mystery, thrill and brilliant character portrayal that we have come to know and love.

This isn't quite the story that starts it all (although I'd absolutely love a Kim Stone: the formative years prequel – no pressure Ms Marsons), but it is close enough, as it gives the reader a look at the case that first took Kim Stone to Halesowen, and how the team of Kim, Bryant, Kev and Stacey was born. It is an absolute cracker of a tale, giving us super keen readers even more of an insight into each of the team members, solidifying their position as one of my all-time favourite teams of Detectives. From Stacey's very tentative and hesitant first days on the job as a fully-fledged Detective, to Bryant's easy going, unflappable nature it was great to see the fledgling team slowly pull together. I must admit, I had forgotten how much of a knob Kev was in the early days – ultra keen, highly ambitious but ultimately lazy – but I still love him as a character overall, so he's forgiven.

Sadly this story was too early on in Kim's career to feature Barney (bless him) but Kim's compassion, thinly veiled as complete intolerance and a prickly no-nonsense attitude, shines through. We hear a bit more of her own personal story too, and see why the team around her are so quick to step forward and stand by her, no matter what.

The case they are handed is quite a brutal one, the motives for murder not immediately apparent. This is where Angela Marsons excels. She is able to draw the reader in to the case, make them intrigued, if still a little unsure about how sympathetic they should be towards the victim. And it is a belter of an opening chapter, setting the scene straight away and putting the reader at the heart of a soon to be brutal murder, but never forcing them to act as voyeur when the final deed is done. We see the aftermath, and that is quite enough, but it is played brilliantly, blending a little humour into the more serious aspects of the crime scene. Not only is this Kim and Co's first case as a team, but it is also Keats first time as the pathologist working alongside Kim, setting the tone straight away for their working relationship henceforth. Absolutely bostin'.

The case is complex, the narrative fast paced but still very informative. The author packs a lot into those pages and gives a clear picture of how all the neighbouring forces fit together or, in this case at least, don't, as neither her own West Midlands colleagues or the West Mercia team seem too keen to assist Kim in what she believes are clearly linked cases. It will soon become apparent what the motive is, and thankfully that is kept completely off the page, but just how far and wide the killer will cast their net remains to be seen.

As always there is brilliant characterisation in this book, and the suspect pool is quite large to begin with for reasons you will understand all too quickly. I love how the author manages to drop in the hints of the regional accent, very clearly in Stacey's case, and how she uses setting and location to create tension and conflict within the story as the team moves from affluence to poverty. It is another class Kim Stone story, one that will make you look at your childhood memories in a whole new light …

This is a dark and deadly case, high on thrills, intrigue, mystery and tension, perfectly pitched on pace and featuring the dry humour and banter we know and love. Fans are going to be in heaven when they read it, and true fans will know why this book brought a wry smile to my face as I read it. Top stuff – Loved it. ⭐⭐⭐⭐⭐
So why are you still here? Get yourself over to Amazon and pick up your own copy. You know you want to.
About the Author
Angela Marsons is the Wall Street Journal and USA Today bestselling author of the DI Kim Stone series and her books have sold more than 3 million in 3 years.

She first discovered her love of writing at Junior School when actual lessons came second to watching other people and quietly making up her own stories about them. Her report card invariably read "Angela would do well if she minded her own business as well as she minds other people's".

After years of writing relationship based stories (The Forgotten Woman and Dear Mother) Angela turned to Crime, fictionally speaking of course, and developed a character that refused to go away.

She is signed to Bookouture.com for a total of 16 books in the Kim Stone series and her books have been translated into more than 27 languages.

Many of her books, including Blood Lines, Dead Souls, Broken Bones, Fatal Promise and Dead Memories reached the #1 spot on Amazon on pre-orders alone.